Microsoft has updated the Xbox app on Windows with lots of fixes. The new version also integrates data from the How Long To Beat site, which is very popular with gamers with busy schedules.
Do you know the How Long To Beat website? Already very appreciated by many players, it makes it possible to document the time necessary to finish the epic of a game or to complete it at 100%. It is the players who feed the data on this site. If you have a busy schedule and little time to play, the lifespan of a game can become a crucial criterion before selecting a new title to explore.
The very good idea of ​​the week comes to us from Microsoft who decided to sign with the site How Long To Beat to integrate the data into its Xbox Game Pass on PC. Two practical services that already went hand in hand for users.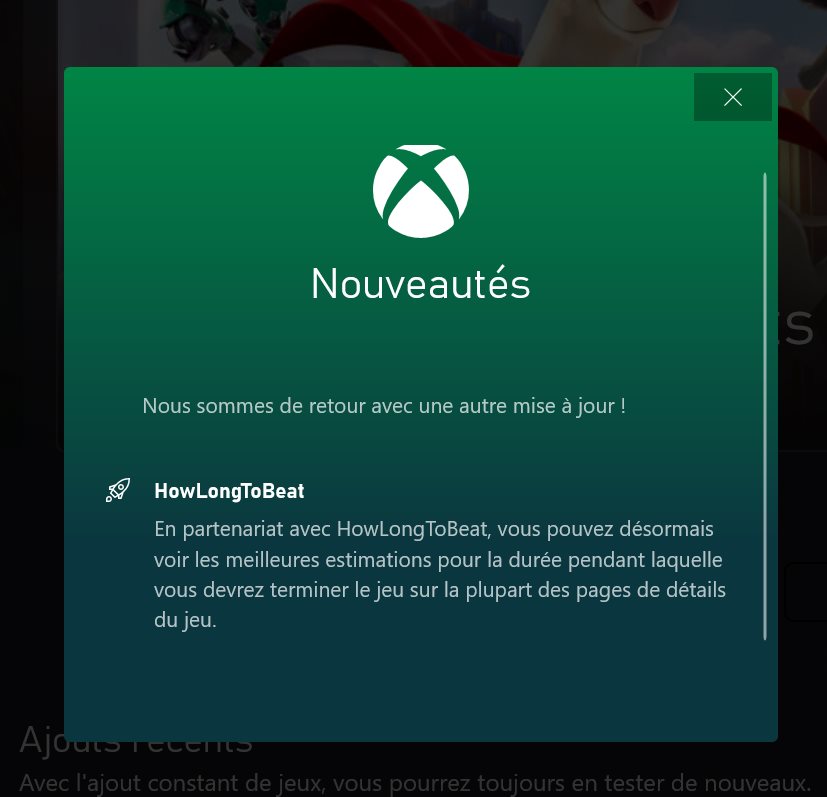 The update also fixes a number of bugs and promises to improve service performance.
Choose your game based on its duration
Since the last update of the Xbox application on Windows 10 and Windows 11, PC Game Pass subscribers can therefore discover the lifespan of the games on their detailed sheet.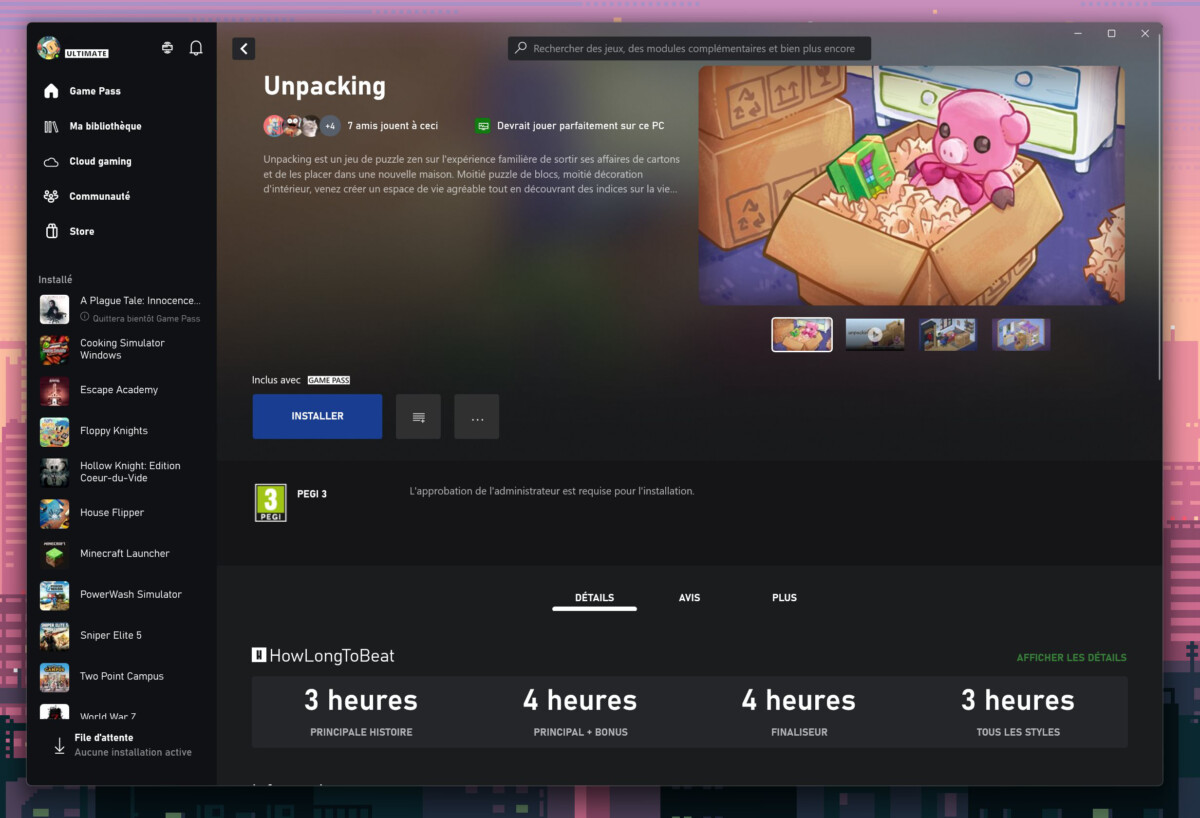 As often with Microsoft, the French translation of the function leaves something to be desired. Thus completionists become finalizers ", while the counter to finish the main story becomes the " main story ».
Still, this integration will be very practical for choosing your next game. Time can be a precious commodity and the Game Pass is full of short and very pleasant games like Unpacking, which can be finished in just three hours.
Microsoft probably realized that the first instinct when announcing new Game Pass games, for many players, was to check their lifespan. With this integration, the firm settles this question.
What about data usage?
The question then arises of Microsoft's relationship with this data. Will the firm favor longer or shorter games in the future based on player choices and How Long To Beat data? It is too early to determine.
Remember, however, that Microsoft, like other manufacturers and publishers in the sector, can already collect a lot of information on player behavior. This makes it possible to draw up strategies both for the development of the games and for the future of the platform.
---
To follow us, we invite you to download our Android and iOS app. You can read our articles, files, and watch our latest YouTube videos.