While we are still impatiently awaiting the arrival of the next Pixel 7 and 7 Pro from Google, the two smartphones have already been taken in hand on video and compared with the models of the previous year.
On his YouTube channel, the creator Unbox Therapy managed to get his hands on two prototypes of the Pixel 7 and 7 Pro. Both smartphones have been disabled by Google, i.e. it is impossible to access the software part. However, the latter give us a better look at the differences in design compared to the Pixel 6 and 6 Pro.
The Pixel 7 had already appeared in the wild as early as last May, when a prototype was put up for sale on eBay. It was quickly joined by a Pixel 7 Pro which had accidentally landed in the hands of a user, before it was deactivated. It is therefore likely that the smartphones received by Unbox Therapy come from the same source.
These do not feature the Google logo on the back, since smartphone manufacturers never use their own logos for their prototypes. The devices differ from their predecessor above all because of their photo module. On the Pixel 7, both cameras are now in a pill, while the Pixel 7 Pro includes an additional periscopic sensor placed in a punch. Fortunately, these are not the only differences that can be noted.
What are the differences between the Pixel 7 and 7 Pro and the Pixel 6 and 6 Pro?
By comparing the Pixel 7 and the Pixel 6, we can see that the new model has thinner borders. The Pixel 6 is much longer, measuring 74.92mm wide and weighing 205 grams vs. 73.20 mm on the Pixel 7 and 195 grams.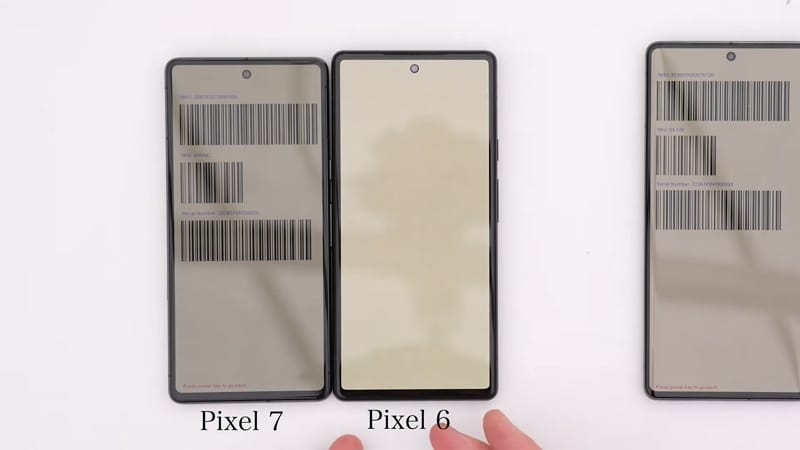 On his side, the Pixel 7 Pro is 8.82mm thick and 11.50mm at the camera, compared to 9.02mm and 11.50mm on the current modelI. The width goes from 75.89mm on the old to 76.68 on the new. In terms of weight, they are very similar with 209 grams on the 7 Pro and 208 grams on the older model.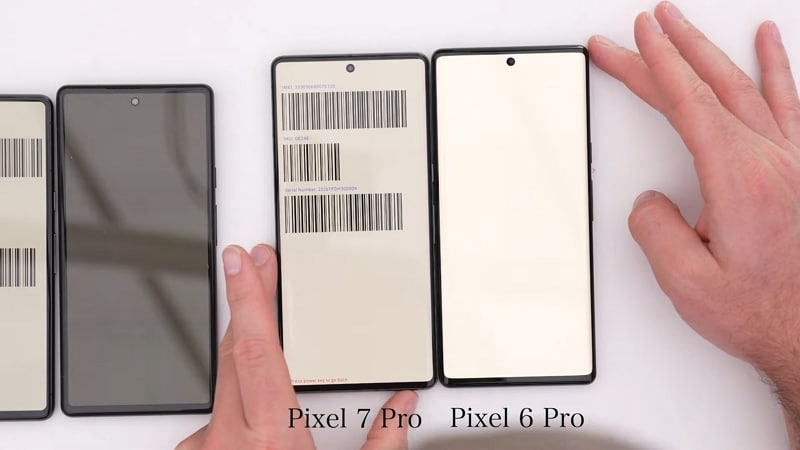 Google has therefore made minor improvements to its two smartphones. The screens should be identical to the previous generation in terms of specifications, but we can expect a new Tensor chip. This time, the SoC would be based on the Exynos 2100 of the Galaxy S22. We also know that Google would prepare a Pixel Ultra with better cameras, but we will have to wait for the official presentation to learn more about it.