The 100 euro Kindle benefits from three big changes, including, finally, the arrival of USB-C.
Here we are in September 2022, Amazon is relaunching the 11th generation Kindle and Kindle Kids at the same time. It's not the big announcement month of October yet, but it looks awfully like it.
Welcome improvements
The new 2022 models of Amazon e-readers will have a higher resolution screen, 300 ppi, with more storage (16 GB instead of 8). But, what we will remember is that these Kindle e-readers now have USB-C connection for charging and data transfer.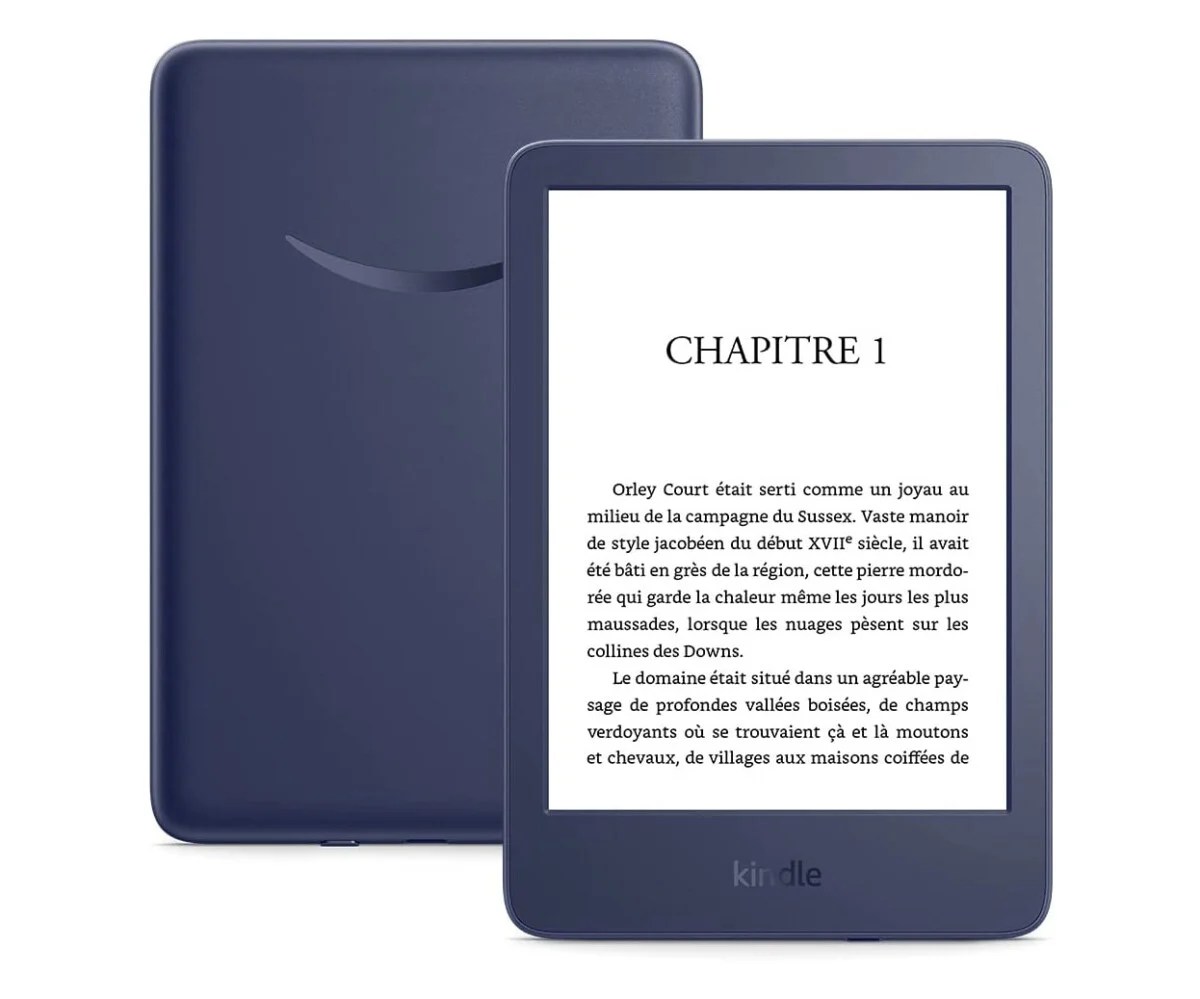 On the Amazon Kindle (11th generation), its little name, the display diagonal remains at 6 inches, however with almost three times as many pixels. Result: the pixel density changes from 167 ppi to 300 ppi. If the old model offers a definition of 600 × 800 pixels, the new Kindle should use a screen with a definition of 1080 × 1440 pixels. This is exactly what we have on the Paperwhite. As a result, the content is much sharper. The screen also has a dark mode and an adjustable front light. As before, it has a 16-level gray scale.
It is the smallest Kindle, 15.8 centimeters high and 10.9 cm wide, and only 157.8 grams. It's simple, Amazon has radically reduced its weight and dimensions (the old one was 174 grams). As explained above, it now has USB-C, but it is not water resistant.
The new Kindle (11th generation) with 16 GB is available in black and blue is sold from 99.99 euro. However, without advertising, it costs 10 euros more, or 109.99 euros.
The Kindle Kids is not referenced in France
The Kindle Kids, which is also new, has the same features. So he gets the new screen, USB-C and 16 instead of 8 GB of storage. This eReader also offers a child-friendly case, a two-year warranty, and a one-year subscription to Amazon Kids+ (not available in France). With this subscription, children have unlimited access to over a thousand books. After the first year, membership will cost you 4.99 euros per month for Prime members and 7.99 euros for non-Prime members, all without commitment.
This model is 120 euros, 10 euros more than the old model. However, it is not sold in France where the time of writing these lines.
---
To follow us, we invite you to download our Android and iOS app. You can read our articles, files, and watch our latest YouTube videos.