Are you planning to leave Twitter permanently but you don't know how to proceed? The maneuver is extremely simple: just rush into the parameters of the application. Here are all the steps to deactivate your account on mobile and PC.
Twitter is a fascinating and damn practical social network, forming multiple windows on the world. If the blue bird platform has many virtues, it is not spared from the excesses inherent in social networks. Degenerating debates, lawless trolls, cyber-harassment, inappropriate content, anxiety-provoking atmosphere… There are many reasons why you might want to leave. Some have already left the Twitter ship since the arrival of Elon Musk.
Looking to delete your Twitter account but don't know how? We will detail the different steps below.
How to delete your Twitter account on the iOS and Android application?
Open your Twitter app.
Tap your profile icon in the top left.
Access the menu Settings and support all the way down, section Settings and Privacy.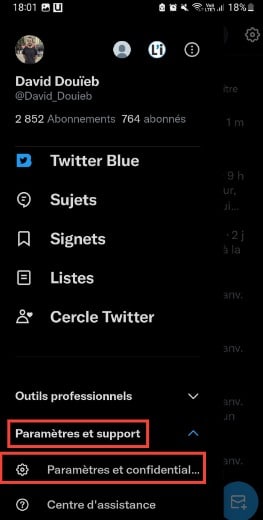 Open section Your account then press Disable Account.
When the procedure is initiated, you will have 30 days to restore your account.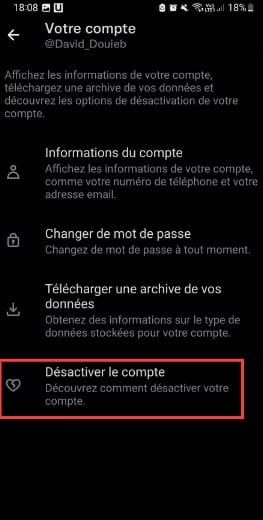 The social network will also suggest that you download your Twitter data if you want to keep it.
After taking your precautions, press Disable (in red).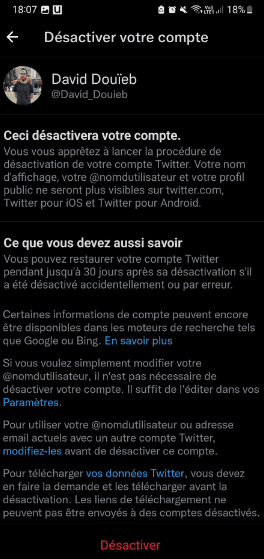 How to delete your Twitter account on the web version?
Go to the Twitter site
Click on the three small dots in the left pane.
Then go to Settings and Support > Settings and Privacy.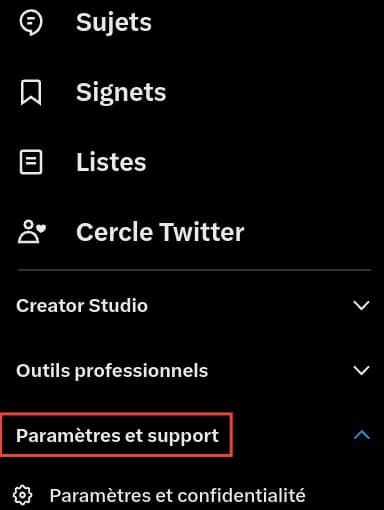 You will arrive directly on the Your account section. Then click on Disable Account.
Read the warnings carefully, download your Twitter data (if you want to keep it) then press Disable.
You will then have 30 days to change your mind and restore your account.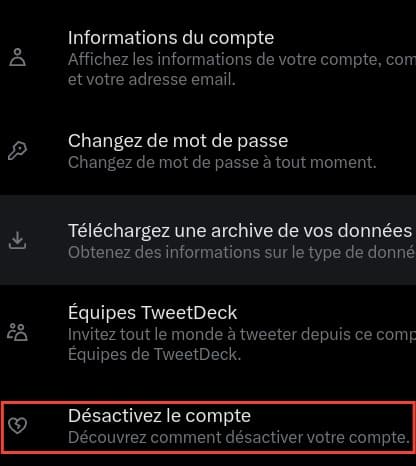 You now know how to leave the blue bird. If you still have an active account, we suggest a few articles that will help you master Twitter like a boss: