Faced with the risk of power cuts this winter, you can use the EcoWatt application. This sends you alerts when the risk of cuts is high. It also distills the best practices to adopt to avoid load shedding.
We are likely to be hit by power shortages this winter. The government has confirmed that several load shedding could be decreed in certain regions in order to relieve the network. During these episodic cuts (which will last two hours in a row), Internet and telecommunications will be inaccessible in particular. Designed by RTE, the company that manages the electricity transmission network, the EcoWatt application can save you from being taken aback. Focus.
How does the EcoWatt app work?
With over a million downloads at the time of writing these lines, EcoWatt allows you to avoid being surprised by a power outage by being warned in advance. Available on iOS and Android, this app distills "an electricity weather forecast". Three colors give the alert level:
If your area is in vertthere is no alert.
The colour orange indicates a "strained electrical system".
The rouge finally report a "very strained electrical system" and mandatory cuts if consumption is not drastically reduced.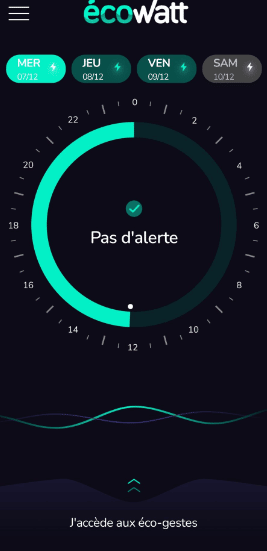 When you have downloaded the application, you will receive notifications by default in these two scenarios:
Si un signal orange or rouge is expected in the next three days
Approaching a niche orange or rouge during the day
It is also possible to receive alerts by SMS via the site Internet here is the interface: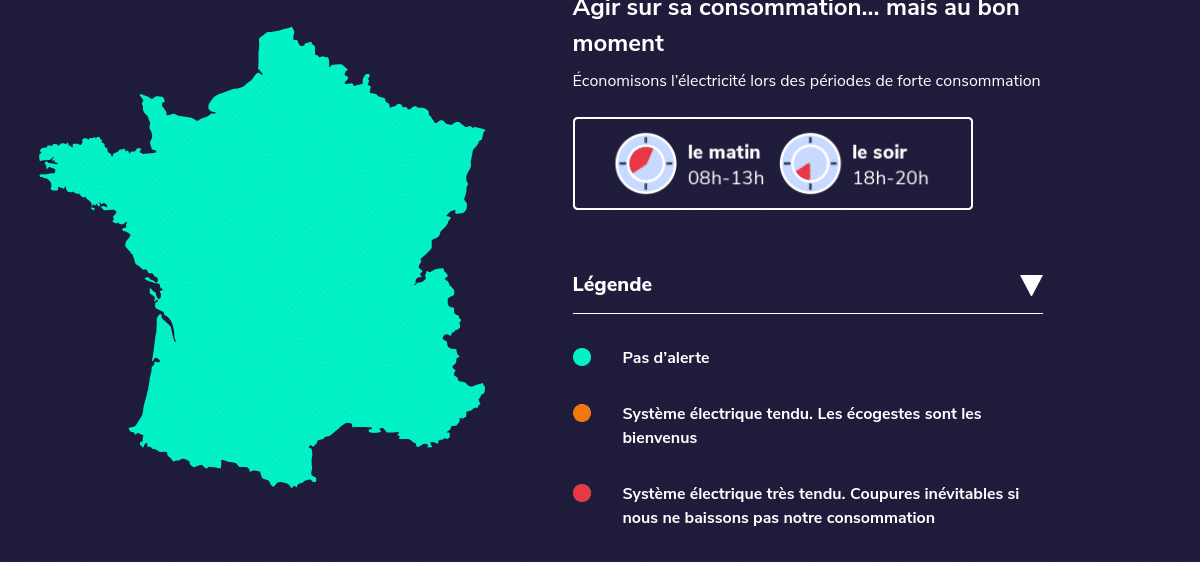 What to do to avoid power outages?
The alerts aim to empower citizens who are invited to carry out eco-gestures to avoid forced power cuts. The EcoWatt application distills some of them:
Lower the heat as much as possible
Reduce the use of hot water
Avoid long cooking
Generalize LED lighting
Limit the hot water production temperature
Shift energy-intensive domestic tasks (dishwasher, washing machine, etc.) outside the 8 a.m.-1 p.m. and 6 p.m.-8 p.m. time slots
Avoid charging electric vehicles
Turn off unnecessary lights or appliances
How do I know if I am affected by power outages?
Despite the efforts made, it is possible that load shedding is inevitable. From then on, you will receive an alert the day before the power cut. To find out if your home will be affected, you must indicate your address on the site or directly on the EcoWatt application.
It will also be possible to go through the Enedis site. This incorporates a section where you can enter your address to find out if your accommodation is affected by the temporary cuts.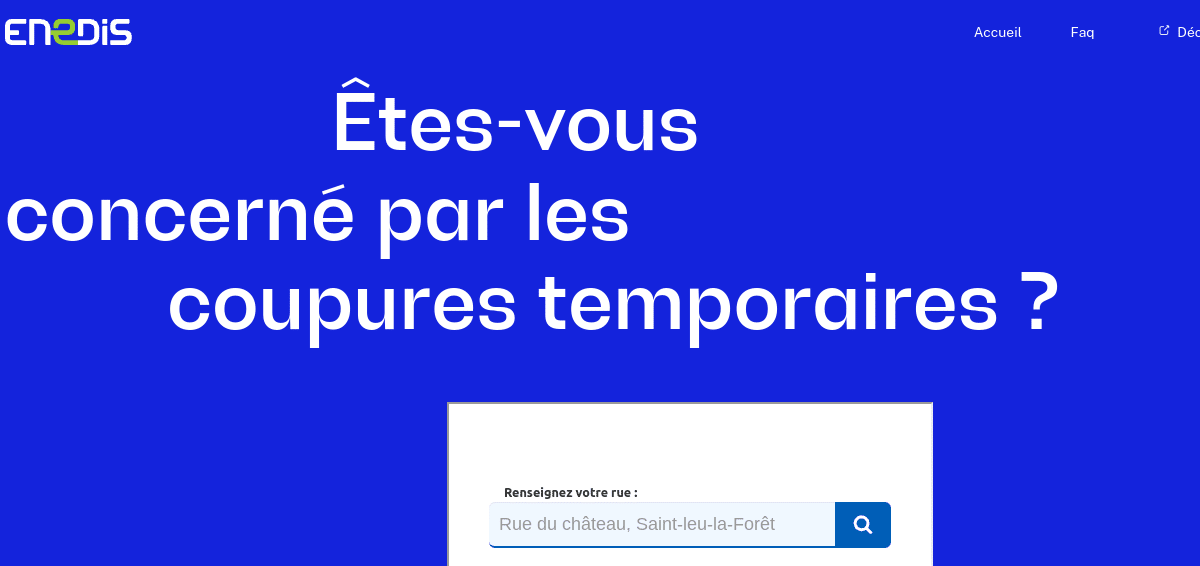 When is the next alert due?
According to RTE, the next peaks could occur in the coming days as temperatures drop and heaters run at full speed. An orange alert could thus be given as early as Monday, December 12. Eco-gestures will then be strongly recommended to avoid the red alert. In the meantime, a nationwide test will be organized on Friday, December 9. This is simply a simulation, no power cuts are planned.