The modern era has spawned a ton of high-tech pet gadgets that make old stuffed animals or feathered products look pretty lame.
If you're the type of animal lover who likes to spoil your cat or dog, you'll love what we've rounded up. We've scoured the internet for the best trackers, feeders, games, and other outlandish (and possibly frivolous) toys that will make you, your neighbors and their pets jealous.
Whistle Go Explore: a health and location tracker
A solid tracker, very easy to use and durable.
Whistle Go et Whistle Go Explore are activity trackers for your four-legged friends that help you monitor their well-being and location at all times.
They are waterproof trackers with real-time tracking and long-lasting batteries. They include national animal tracking with location and escape alerts available via email, app and text.
These trackers use a combination of GPS, Wi-Fi, and cellular technologies to provide the most accurate tracking possible, so you'll always know where your pet is.
The accompanying app also allows owners to measure their dogs' sleep patterns, set daily goals, track their progress, view activity graphs, and retrieve information to modify. One Monthly subscription is however necessary.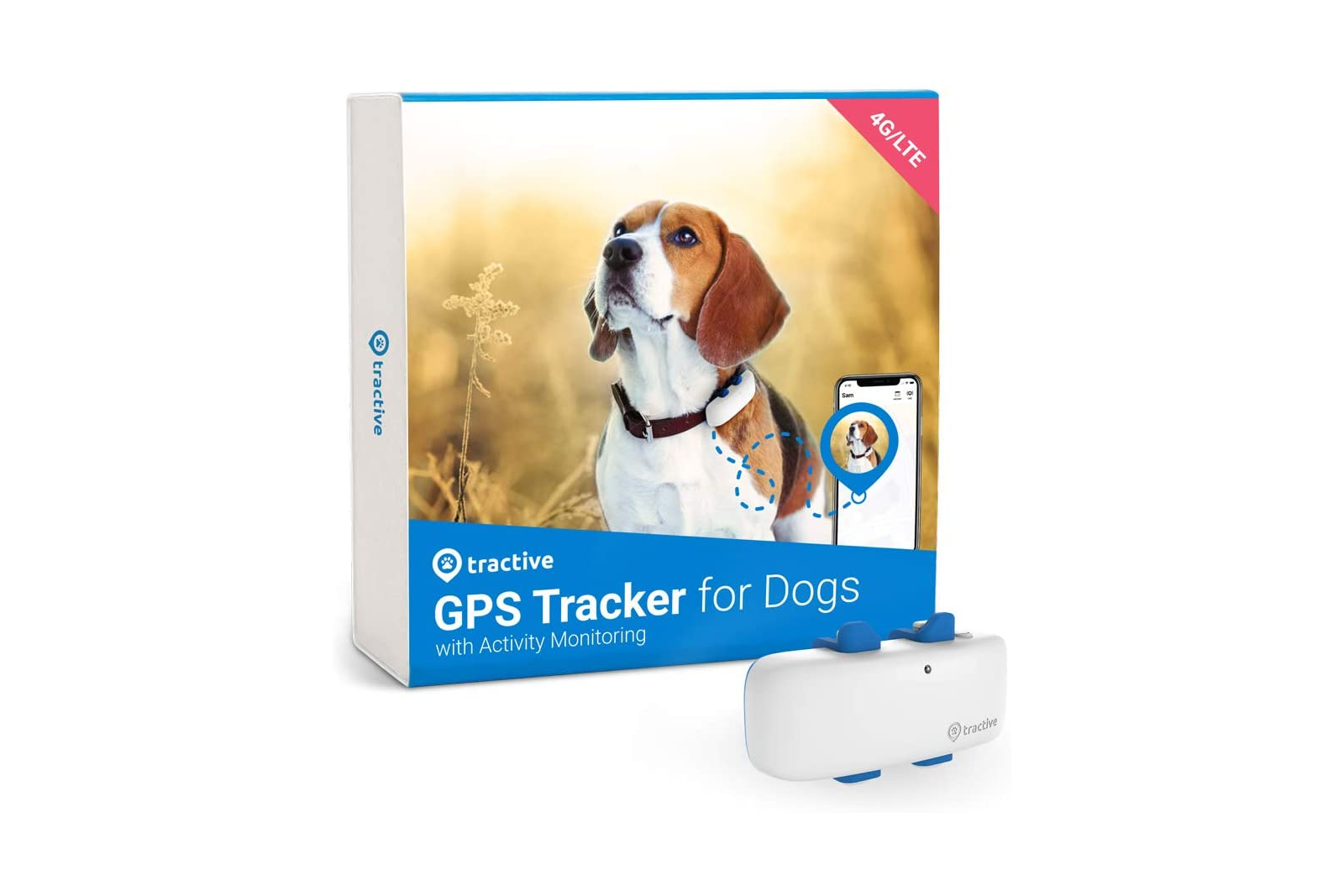 Tractive GPS 4
A great little tracker that attaches to a collar.
Tractive is an excellent and reliable pet tracker that uses GPS to track your dog's location nicely and accurately (other models also cater to cats). Like Whistle Go, above, you need a monthly subscription, which is a bit of a shame.
The tracker itself is small and nice, and weatherproof to prevent your dog from accidentally destroying it on a walk in the rain. You can set fenced areas to alert you if your dog strays, and view live tracking and location history features to get an idea of ​​what he's been up to.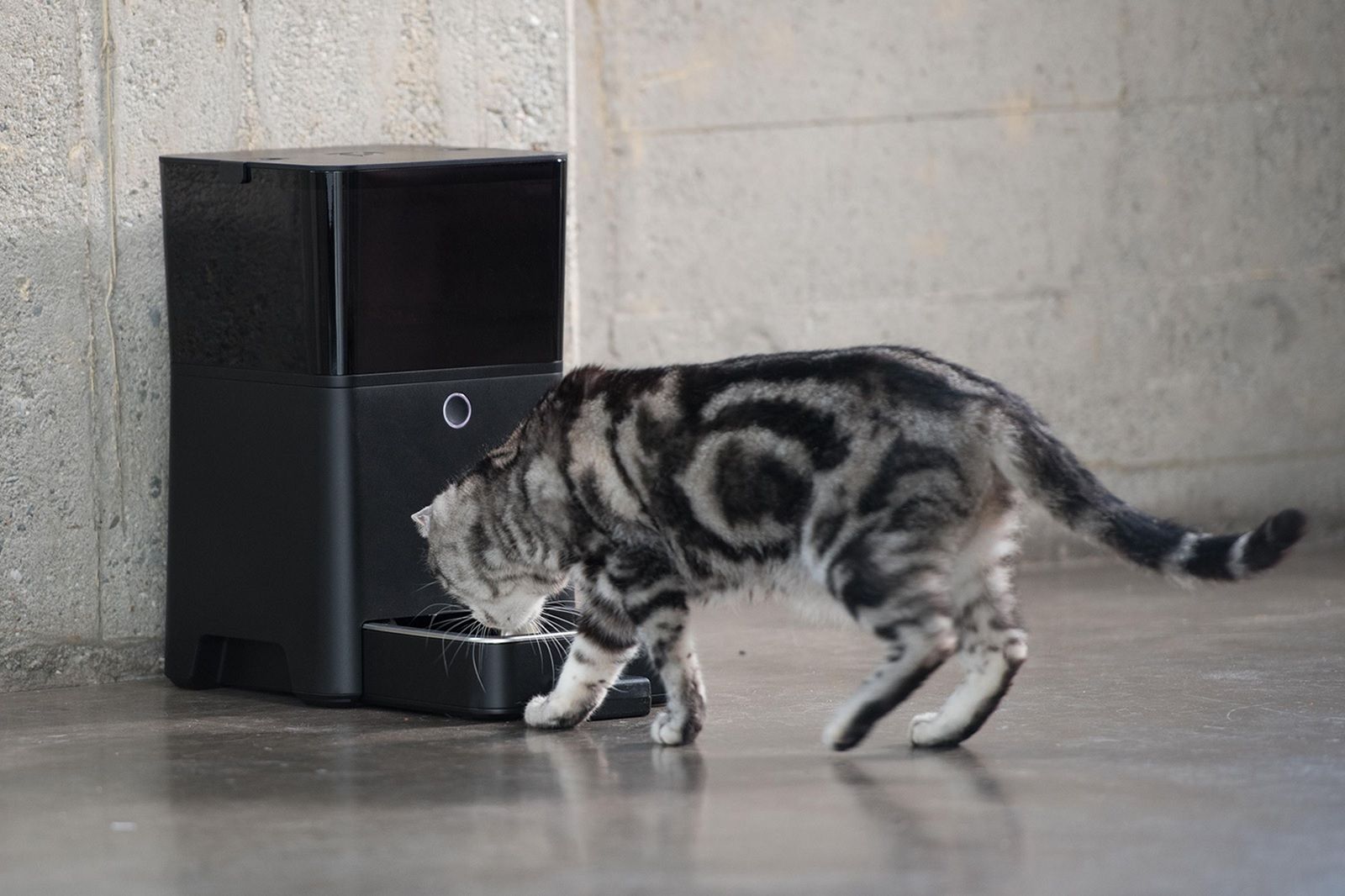 PetNet Smart Feeder
Remote feeders are a godsend when you want to take a vacation, or even in normal life.
PetNet is a smart feeder for dogs and cats. It assesses your pet's dietary needs and creates a personalized diet.
It also alerts your device when your pet has been fed or when you need to purchase additional food. You can of course manually adjust feeding schedules from your laptop or mobile device in real time, wherever you are. Finally, you can use Petnet to track your pet's calorie intake on a daily, weekly, or monthly basis. The feeder itself features status lights, micro USB power, food level sensor, and more.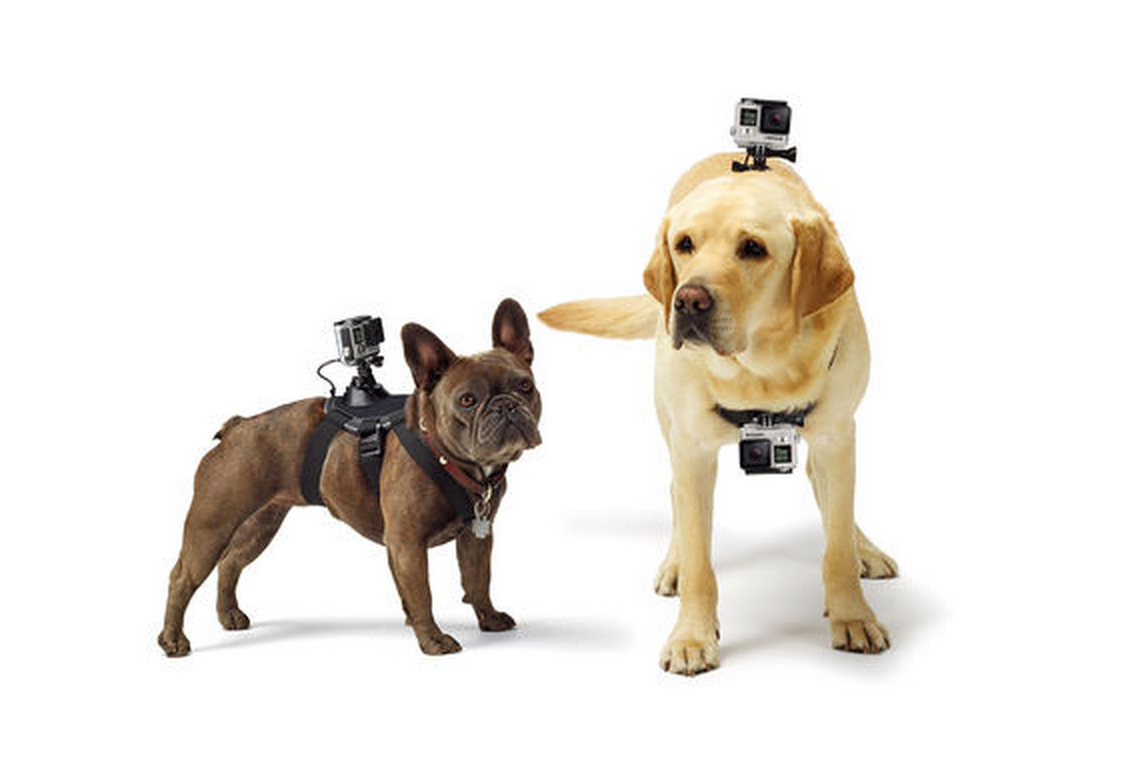 GoPro Fetch
Get an overview of your pet with this great camera harness.
GoPro Fetch is a dog harness that works with all GoPro cameras. You can use it to attach your GoPro to your dog and capture the world from their perspective.
The harness has two mounting locations (chest and back) and is machine washable. It is also fully adjustable to fit small, medium and large breed dogs in a variety of sizes. The chest support is even removable for smaller dogs. Hilarious and brilliant YouTube videos are waiting for you.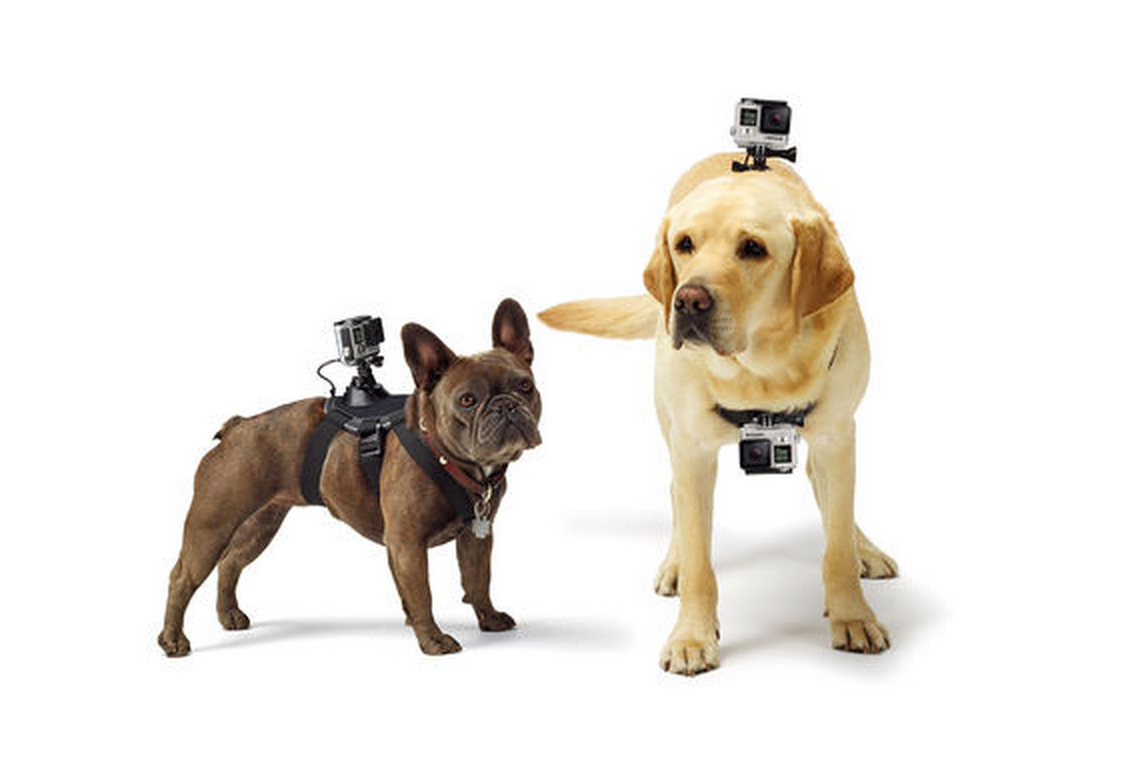 Petcube Play
There's nothing like a laser pointer to make certain animals wild.
PetCube Play is a stylish box that lets you do more than just keep an eye on your cat or dog when you're away from home. Connected to your Wi-Fi network, Petcube is a simple yet brilliant cube that features a wide-angle camera, microphone, and low-intensity laser pointer.
It has the same smart features as a modern smart home camera, but with the added bonus of interactive play to keep your pet interested. A two-way communication mode lets you talk to your pet when you're away from home, and the laser lets you play with it.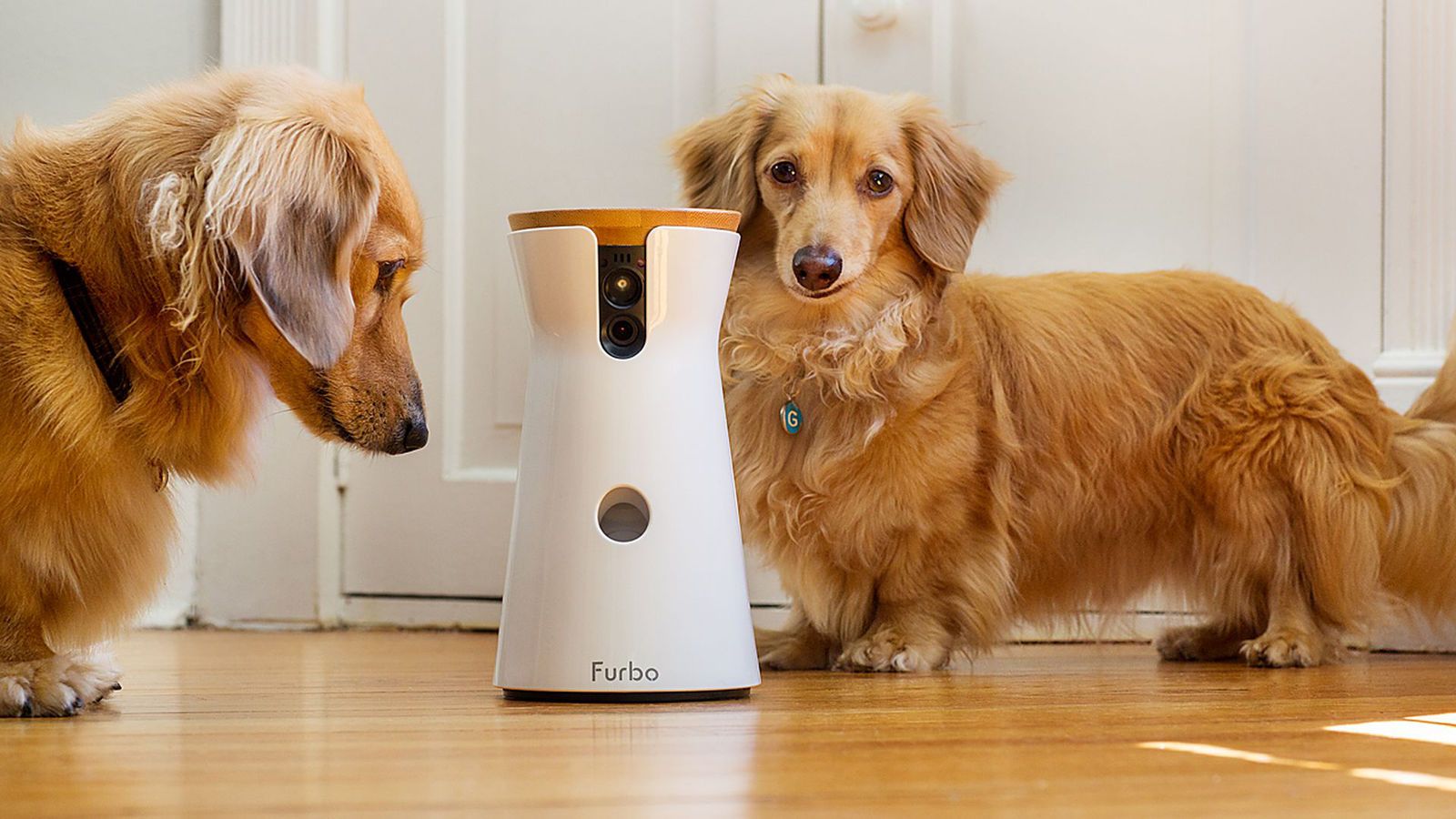 Furbo interactive dog camera
Prevent your pets from feeling lonely with this camera.
If you hate leaving your dog alone at home, this is the gadget for you, especially if he tends to get into mischief when left alone for too long. Here is Furbo, the interactive pet camera.
Thanks to this simple but brilliant gadget, you can communicate two-way with your dog from your smartphone. You can also toss him a treat and even play a game with him when you're away from home. Isn't technology great? This is a toy that is sure to wag tails!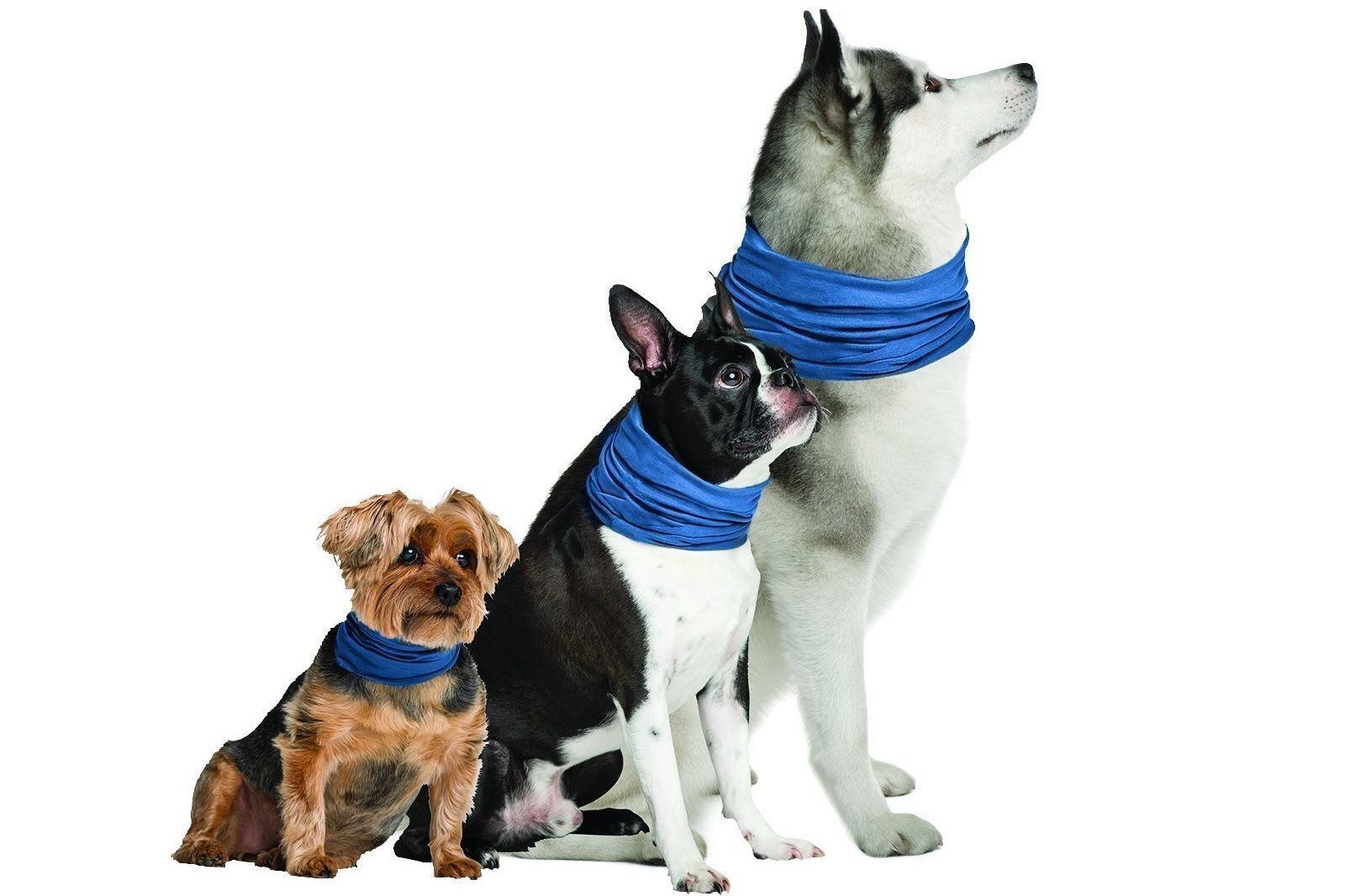 dog cooling collar
The heat can be dangerous for dogs, so keep one of these collars handy.
In the heart of summer, it can be difficult to keep your dog cool and comfortable. This little scarf is a brilliant solution to this problem. You just need to moisten it and wrap it around their neck like you would a necklace. It's designed to stay cool for a while and help cool their bones.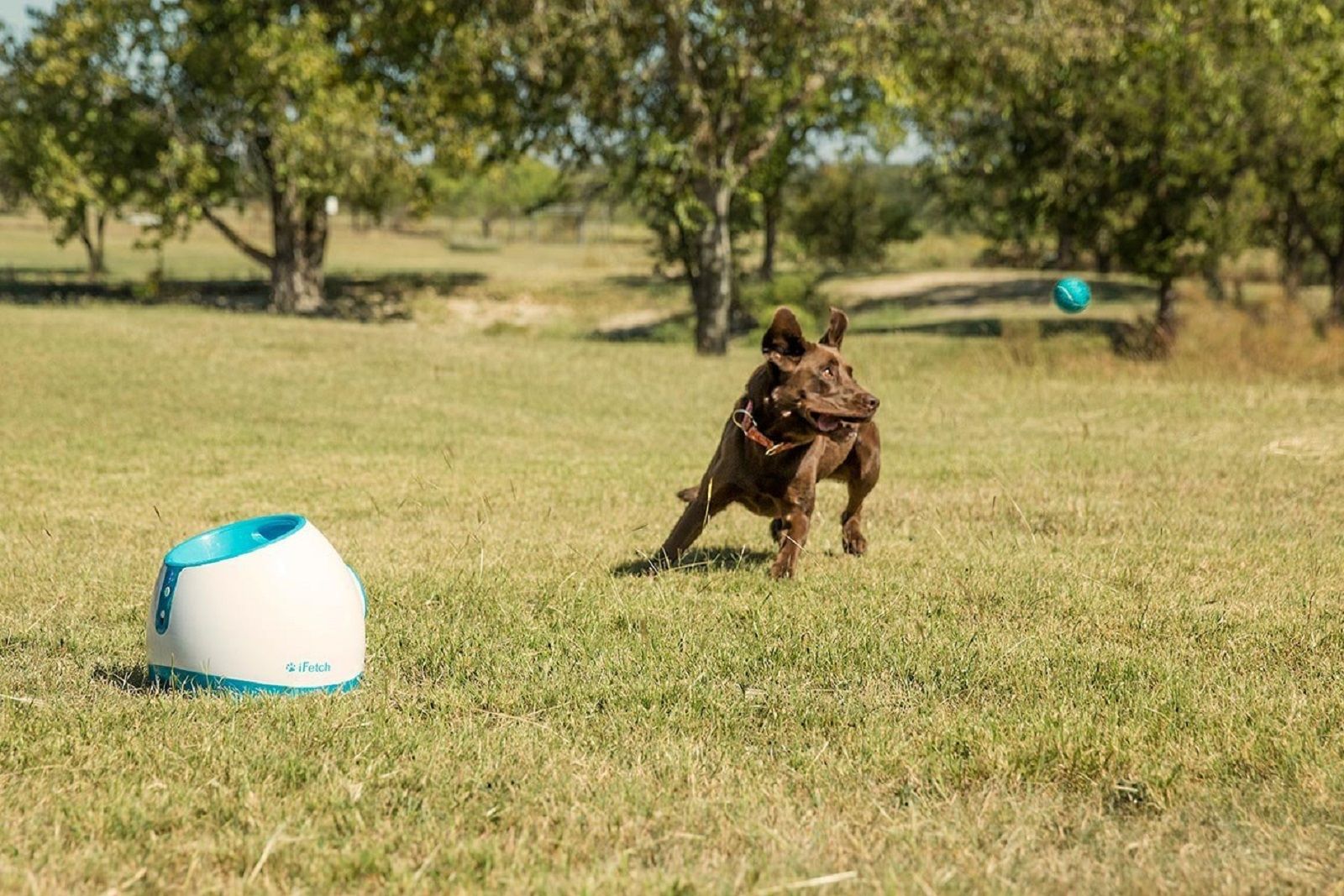 iFetch Ball Launcher
Playing ball is not tiring with this super launcher.
If your throwing arm is getting a little sore or you just want to tire your dog out without having to take him for a long walk, then iFetch might be the gadget for you. This is a machine that can throw balls up to 10 meters. It is both battery and mains operated and can be used both indoors and outdoors. It is therefore very flexible.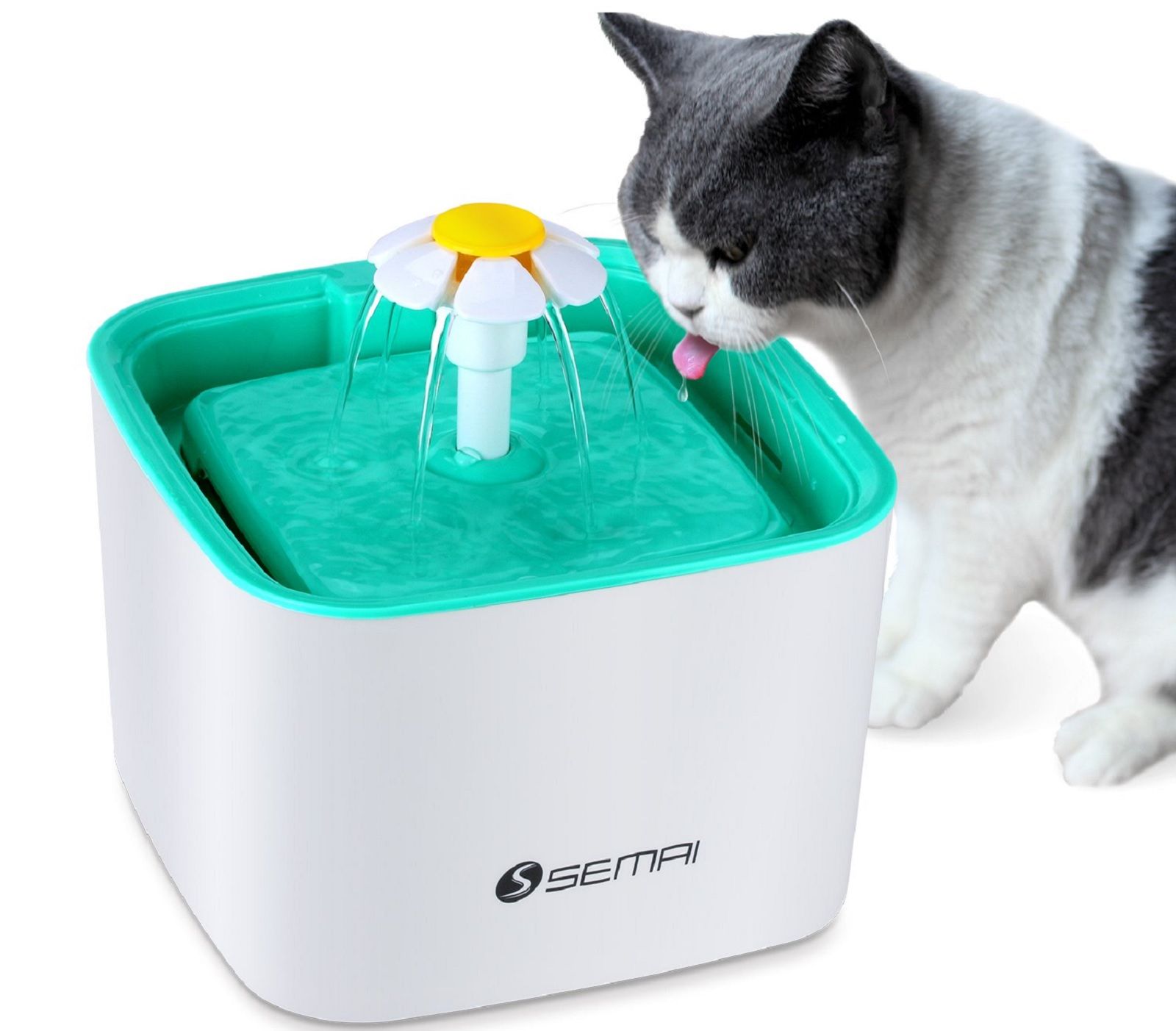 smart water fountain
If your pet wants running water, this is a useful solution.
If you want a bowl that gives flowing water without the other bells and whistles, this is a great option.
This one is able to hold a lot of water and it quietly distributes it in a variety of flow patterns including bubbling, flowing and more. If your pet is a bit picky and prefers their water to flow and move, this is the answer to your prayers.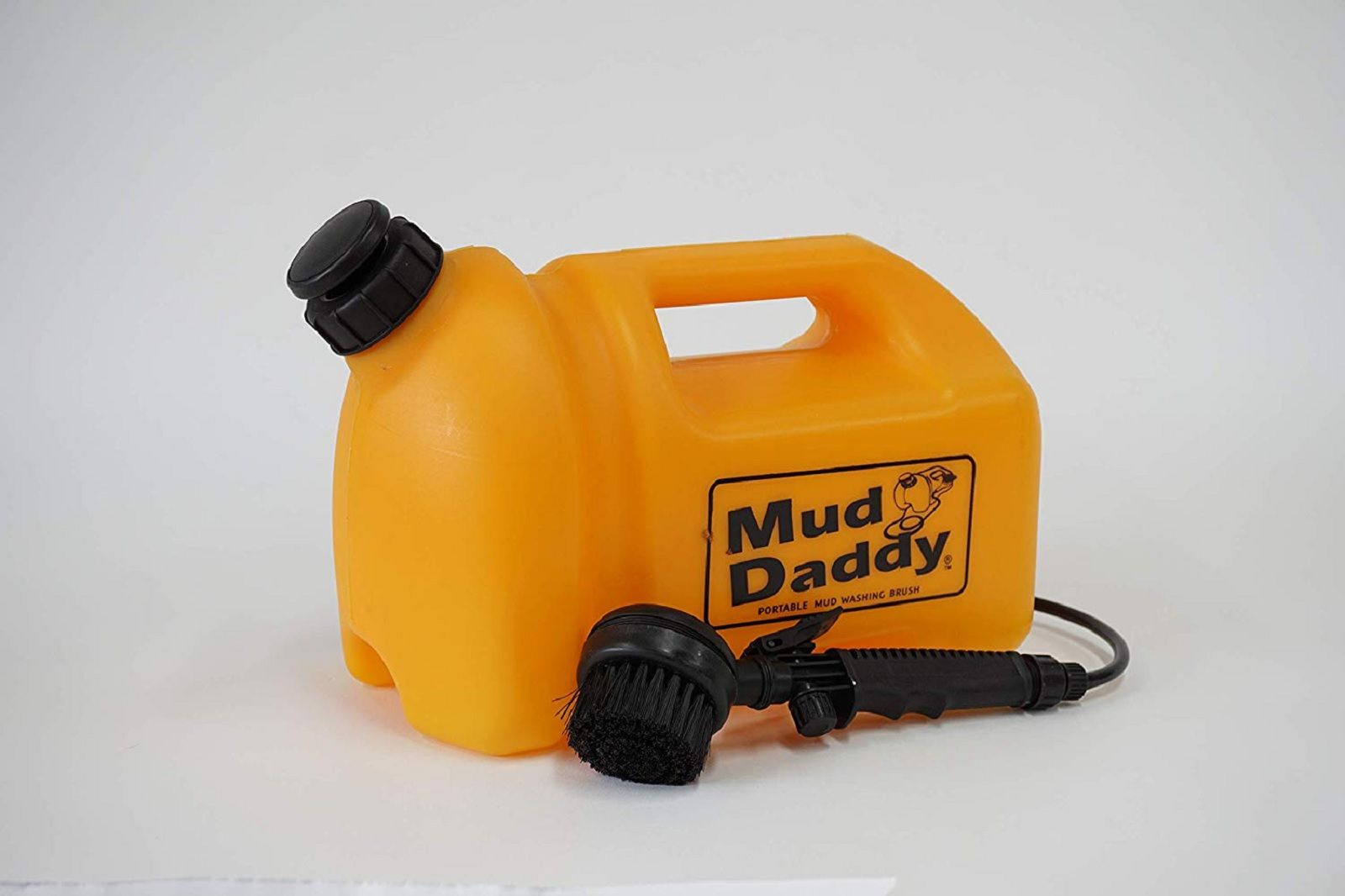 Mud Daddy Portable Washer
Sometimes you just need something to clean them!
Ok, it might not be the smartest product on our list, but that doesn't mean it isn't smart. If you've ever walked your dog in the dead of winter, you know how dirty it can get. It's the portable solution and the best thing is that you can fill it with hot water and leave it outside the house to clean your dog's paws before you even get inside the house.
Smart Pet Feeder from Xiaomi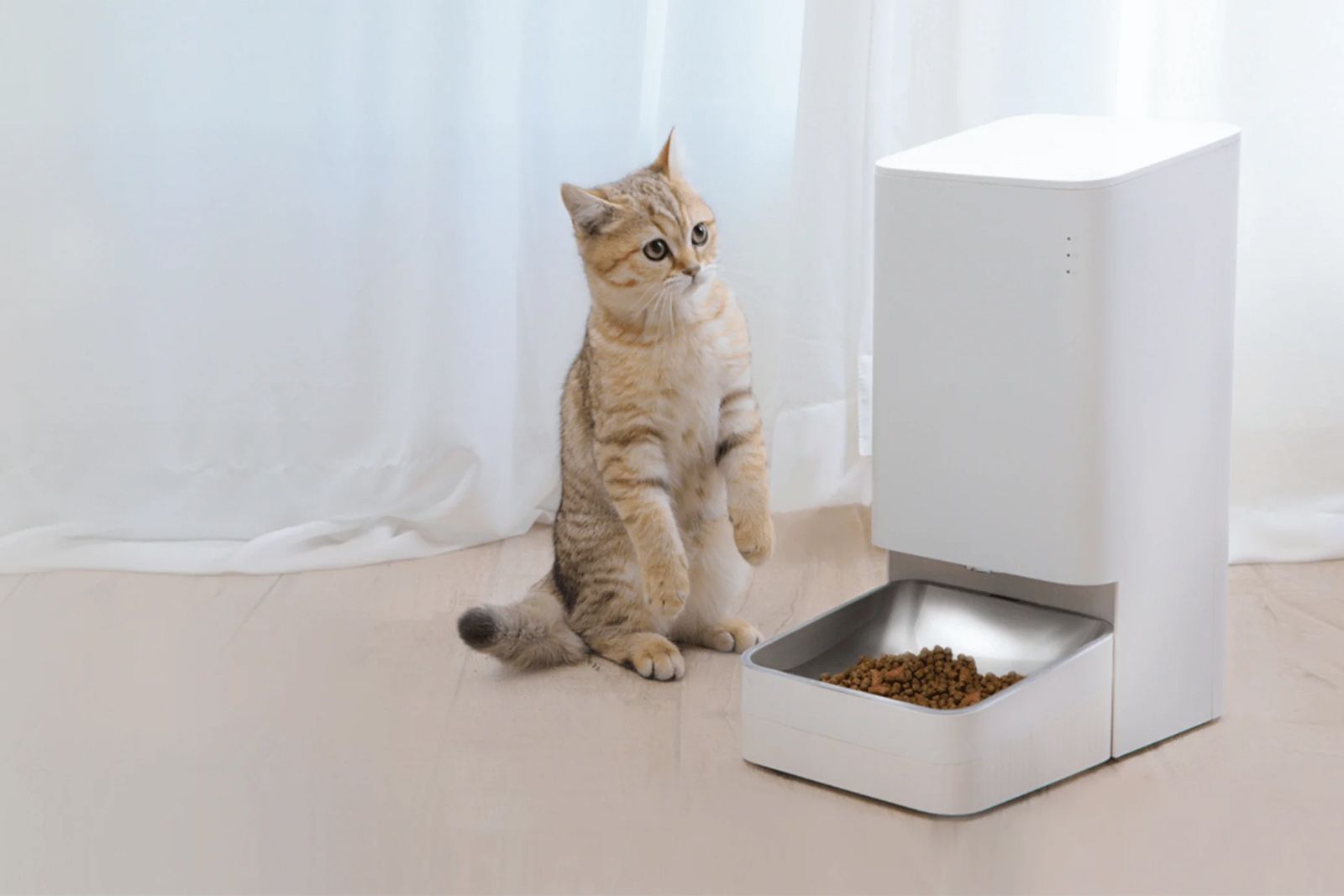 Simplify your life with this automatic feeder.
Xiaomi has created a truly impressive automatic feeder capable of dispensing portions of different sizes on a schedule you can set yourself.
As it connects to your Wi-Fi network, you can update it wherever you are, so if you're caught off guard and don't return unannounced, you can always hand out food to your pet.
It only works with small cookies, but that's not a problem and it's a great safety net. Your cats or dogs will soon start to love hearing the clink of the cookies flowing.
SQUIRREL_12856393
Smart Pet Fountain from Xiaomi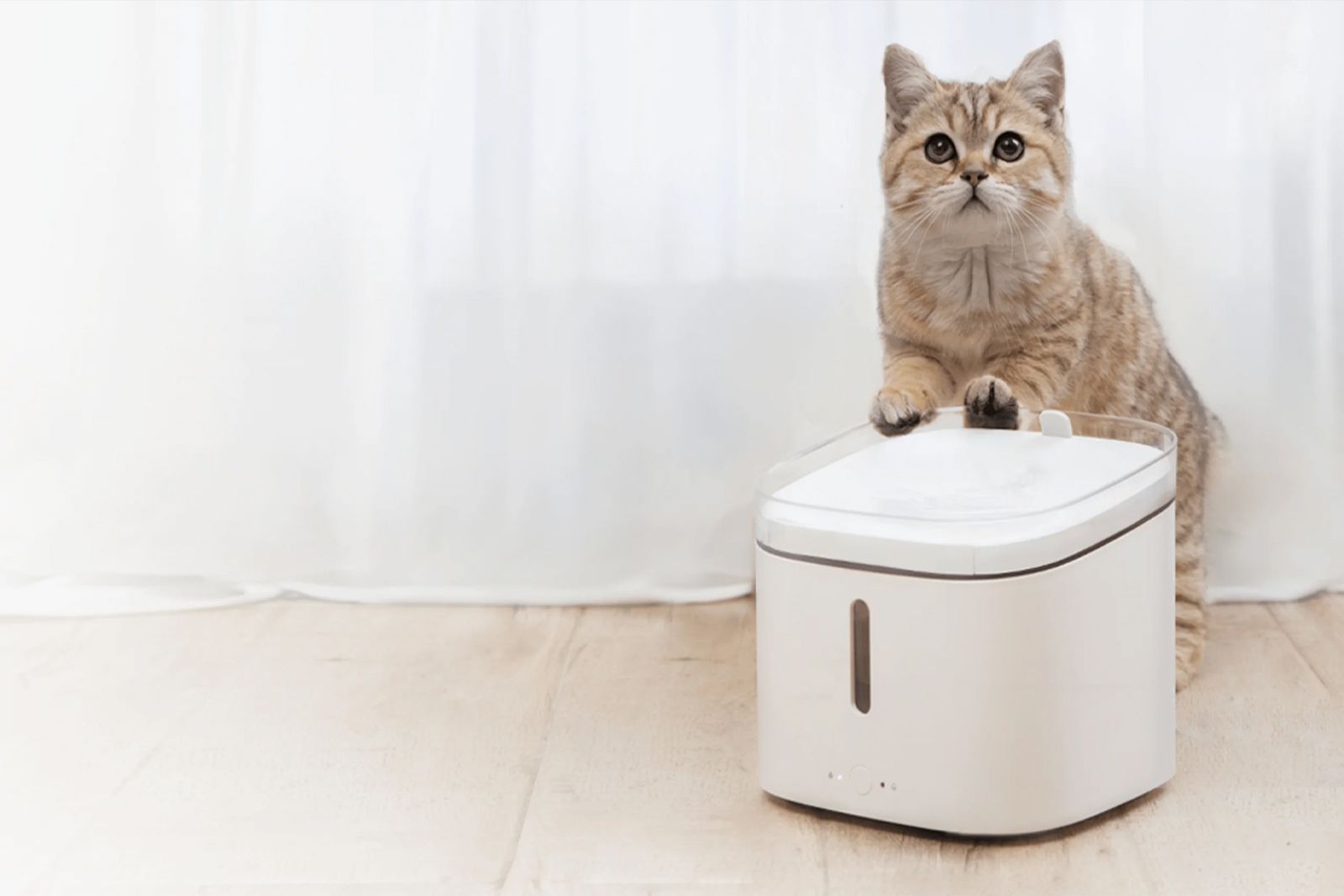 Xiaomi also offers a smart water fountain that lets your pet enjoy running water, while also being able to send you alerts when it needs refilling.
It includes filters that ensure the water your cat drinks is always fresh and healthy, and pairs perfectly with the automatic feeder above.