News JVTech Here's another reason to swap your gym membership for a VR headset
Owners of a Meta Quest headset who play sports in virtual reality can now take advantage of a brand new feature thanks to an update made by Meta: the VR headset can now be associated with heart rate measuring devices.
Use a virtual reality headset to do cardio exercises is a fashionable trend among many owners of a Meta Quest 2. To be convinced of this, it suffices to note thatthere are a large number of sports applications accessible in VRand that's without counting on the games « physiques » like Beat Saber, RagnaRock or Knockout League. Fans of "real" virtual sport can turn to BoxVR, Sparc, FitXR or Les Mills Bodycombat.
This observation should please Mark Zuckerberg very much, for whom the future of virtual reality lies in practical uses, which are not limited to pure entertainment. Sweating with your VR headset on your head is possible and it's a good thing for people who don't feel like going to the gym for cardio training.
Meta just announced a novelty that should please virtual athletes : Meta Quest helmets are now compatible with heart rate measuring devices. This means thatit is possible to pair in Bluetooth an accessory to measure your heart rate in real time such as a cardio belt or a connected watch, for example.
Synchronization takes place directly from the headset, in the settings panel, in which you have to choose Bluetooth pairing. This association will then allow you todisplay your heart rate directly within VR applications.
Compatibility with Health Connect by Android
The second part of Meta's announcement concerns the new compatibility of its VR headsets with the Health Connect by Android application, or Health Connect by Android. The benefit of this feature is toget information about exercise sessions performed in virtual realityeven if you don't have a connected watch or other measuring device.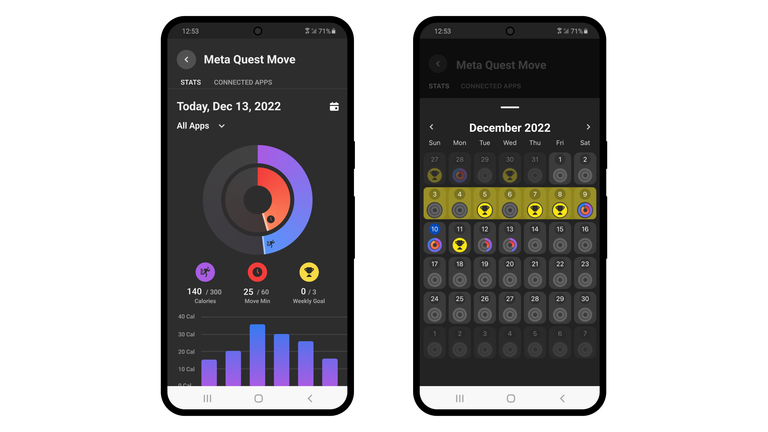 However, theHealth Connect support for Android is a bit tedious, since not only do you need to install this application on your smartphone, but also the Meta Quest application. It is also necessary to have Meta Quest Move on the helmet. Then, through the VR menu of the headset, you must synchronize Move with the Meta Quest mobile application, which is responsible for linking with Health Connect by Android.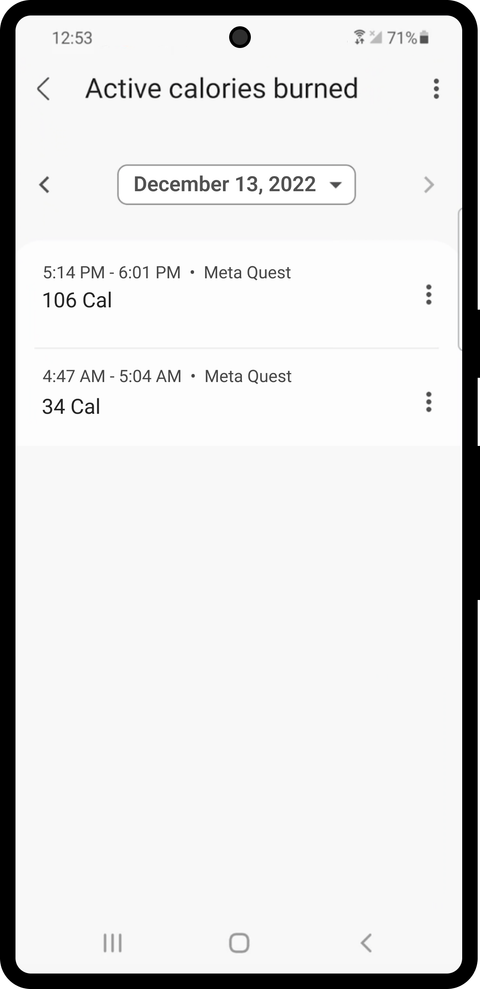 Meta adds that it is enough to cut this association to stop the recovery of data related to your physical activities with the helmet. Let's also remember that Meta offers the same thing with Apple Health for a few months already: this therefore contributes to putting the users of the two platforms on an equal footing.