The Federal Election Commission has decided to throw out a baseless GOP complaint accusing Google of unfairly sending Republican campaign emails to users' Gmail spam more often than Democratic emails for alleged political gain. It turns out—as anyone with an email can attest—Republican campaign emails actually generally just read like annoying spam!
In its complaint filed to the FEC, the Republican National Committee, National Republican Senatorial Committee, and National Republican Congressional Committee claimed Gmail marked Republican emails as spam much more often than emails from Democrats and that, crucially, that supposed discrepancy amounted to a form of campaign contributions from Google to Democrats. Now, in a letter to Google first reported on by The Wall Street Journalthe FEC says it found no evidence of Google engaging in prohibited contributions. Any unequal results in the spam labelling, the letter notes, were inadvertent and not politically motivated.
"Google has credibly supported its claim that its spam filter is in place for commercial reasons and thus did not constitute a contribution" the FEC said according to the Journal. The FEC told Gizmodo it could not comment on enforcement matters.
"The Commission's bipartisan decision to dismiss this complaint reaffirms that Gmail does not filter emails for political purposes," Google spokesperson José Castañeda told Gizmodo. "We'll continue to invest in our Gmail industry-leading spam filters because, as the FEC notes, they're important to protecting people's inboxes from receiving unwanted, unsolicited, or dangerous messages."
Republicans pushing the Google political contribution narrative have cited several research papers and studies as evidence to prove their conspiratorial thesis. One of those supposed smoking guns, a March 22 study from researchers at North Carolina State University, found Gmail marked 59.3% more emails from the right as spam compared to candidates from the left. When interviewed by The Washington Posthowever, the authors of that very same study rejected Republican's reading of their work and accused lawmakers of cherry picking results.
G/O Media may get a commission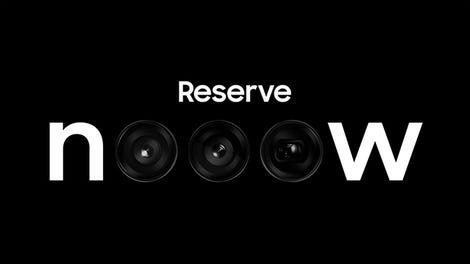 Up to $100 credit
Samsung Reserve
Reserve the next gen Samsung device
All you need to do is sign up with your email and boom: credit for your preorder on a new Samsung device.
Regardless of the literal breakdown of spam labeled content, the FEC said the Republcians' arguments were basically pointless because Google had demonstrated its spam filters are used to keep out malware, phishing attacks and scams, in order to protect its business, and not for political purposes. In other words, while it's entirely possible Gmail may filter Republican campaign emails as spam at higher rates than Democratic ones, it's probably doing so because the algorithm interprets them as annoying, potentially harmful spam. And as anyone who's had the unfortunate pleasure of clicking open a raging, all caps Trump campaign email knows all too well, there's good reason to confuse these messages with more traditional junk emails.
The RNC did not immediately respond to Gizmodo's request for comment, however in a statement provided to The Journalspokesperson Nathan Brand appeared unconvinced by the FEC's decision.
"Google cannot explain away how they've overwhelmingly and systematically diverted Republican emails to voters' spam folders while letting Democrat emails through," Brand said,
Ironically, Google, the supposed GOP email censors, has already launched a pilot program intended in large part to assuage Republicans' concerns, whether they're valid or not. In a 4-1 vote last year, the FEC approved an advisory opinion on a Google proposal that would keep Republicans' campaign email blasts out of users' spam folders. Despite all its incessant whining of bias, large Republican groups, including the RNC, reportedly chose not to join the program.
The FEC dismissal marks a rough start for Republicans who are poised to spend a decent chunk of their newly won political power hammering in tired accusations of tech bias directed against conservatives. Within days of selecting a speaker, House Republicans formed a new investigative panel, called the Select Subcommittee on the Weaponization of the Federal Governmentwhich they say could force major tech platforms like Meta and Twitter fork over copies of emails, memos, and other communications it had with the White House as part of an effort to reveal perceived collusion.