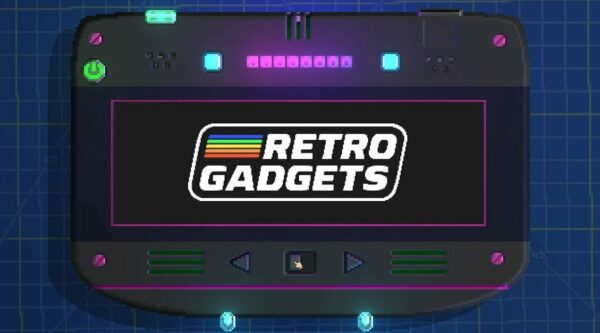 Retro Gadgets
Evil Licoricea new team consisting of Studio Evil and the creator of KingdomMarco Bancale, is happy to come together to reveal their latest project, Retro Gadgets, a prop creation station electronics where players invent, code and customize their own gadgets and can share them with the world.
+In Retro Gadgetsplayers can experience how to create real props functional electronics at their fingertips. Thanks to a tactile interface, inventors will be able to search drawers for buttons, switches, dials, joysticks, etc., for all the gadgets they can think of. Plus, with full Steam Workshop integration, players will be able to download, inspect, and reverse engineer other projects to understand how they work!
Programming enthusiasts will be able to bring their gadgets to life with a fully documented Lua environment, allowing them to create video game consoles, live weather stations, calculators and much more.
Once built, gadgets are not limited to Retro Gadgets itself, since players and designers will be able to export their projects from the game and use them on their computers, as via an application. So it is possible to create a useful tool for daily work in Retro Gadgets and export it for personal use.
« It's amazing to see Retro Gadgets go from a rudimentary prototype to an amazing game in less than two years," says Marco Bancale. "We have already exceeded my initial vision of the game and we have not yet explored its full potential. I hope the community will help us do this ! »
« I have never had so much fun playing one of my games. I can't stop making gadgets, and I still have tons of ideas for features to add to Retro Gadgets. It's one of those games you start playing and suddenly it's already morning. I know our users will surprise us with incredibly creative gadgets", says Luca Marchetti.
Retro Gadgets will be released in Early Access in Q4 2022 on PC via Steam, and players can wishlist the game directly on its official page
SOURCE: PRESS RELEASE – ICO PARTNERS