Written with contributions from Xiaomi
Your pet is your best friend and if it were possible, you would like to spend the whole day with it. Nevertheless, sometimes it is necessary to leave your faithful companion alone. What if we told you that you can make sure your favorite animal has enough food and fresh water from a distance? Thanks to the Xiaomi Smart Pet Feeder and the Smart Pet Fountain, you can leave the house without having to worry.
Meals on time, even when you're not home
Smart gadgets easily connect to your Xiaomi Home app. This allows you to define very precisely when your dog or cat should be fed. You can, for example, program a schedule according to which the Xiaomi Mi Smart Pet Food Feeder distributes a certain amount of food every hour. The Pet Food Feeder is matte white in color allowing it to blend in with any home décor. In addition, it is equipped with a tank that can hold up to 3.6 liters of food. Depending on the preferences and needs of your cat or dog, there will be enough for 15-20 days.
Fresh and safe
The Xiaomi Mi Smart Pet Food Feeder has a 360° silicone ring. This prevents air from entering and preserves the quality of the food. In addition, the bowl and the various internal parts are made of stainless steel. It is therefore easy to clean and durable.
The smart Food Feeder is designed in such a way that your pet cannot open it or injure themselves by touching the parts. For example, the wires are reinforced to resist bites and the power cable can be stored inside the device. The Food Feeder also has a built-in backup battery, so your pet won't be left without food even in the event of a power cut.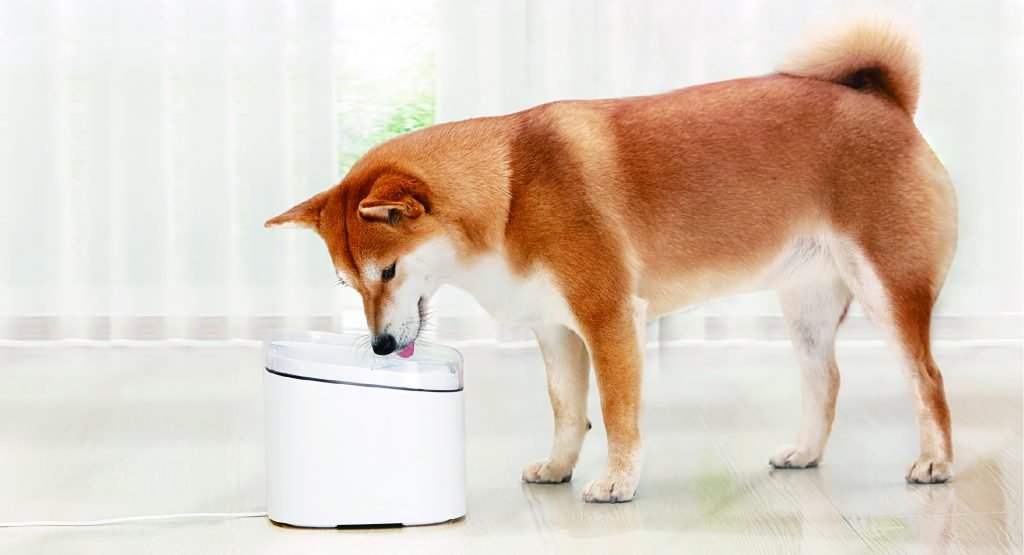 Healthy, fresh and natural water
No one likes water that has been standing for a while; not even your pet! The Xiaomi Smart Pet Fountain imitates the water found in nature and uses a circular system to always deliver moving water containing oxygen. It will definitely arouse your pet's instincts. Thanks to efficient, four-stage depth filtration, fine particles, hair and chlorine residue, including calcium and magnesium ions that can cause kidney stones, are intercepted and filtered effectively. By connecting the Pet Fountain to the Xiaomi Home app, it is possible to send reminders to your phone when it is time to add water, clean the fountain or change the filter.
The Xiaomi Mi Smart Pet Food Feeder is available from €129.99.
The Xiaomi Mi Smart Pet Fountain is available from €79.99.