For the sale of a house, it is always interesting to optimize your home, by carrying out renovations, or by choosing gadgets and devices that will allow you to improve the value of your property, and to sell your home. as quickly as possible. In the case of an autonomous house, you will be able to choose different solar gadgets to sell your house quickly, among the examples that we present to you here.
1. Electricity and heating using solar energy
Much more than a simple gadget, this solution allows you to reduce the costs of your energy bill, an asset for the sale of your house, which will allow you to increase the price per m2 of the property concerned. For this, you will need to install solar panels on your home, whether on the roof of your house or your garage, which will improve the estimate of the property. These panels will transform solar energy into a source of energy for your home, both for your electrical needs and to heat your home. Autonomous houses, which run on solar energy, most of the time have a higher price per square meter, compared to the real estate price that one obtains for the estimate of a house with high energy costs.
2. Solar lights
The sun's energy can also allow you to light up your home, and more particularly your garden. There are solar lights that you can attach to the walls of your home, and which will allow you to illuminate the spaces of your choice at nightfall. This type of lighting can be triggered automatically, at the slightest passage, or you can choose to turn it on and off according to your needs, for the most practical use.
3. Solar window chargers
Another option for saving energy at home, and for increasing the value of your property and accelerating its sale: solar window chargers. These gadgets work very simply, you just have to place them on the windows of your home, if possible on a window particularly exposed to sunlight. The sun's rays will be transformed into energy by the device, on which you can plug your mobile phones so that they can be recharged thanks to the energy of the sun. Your devices will be able to recharge quickly, and you will save energy, while limiting your impact on the planet.
4. A solar generator
If you want to take advantage of solar energy directly at home, the solar generator may be the most suitable solution. This device also uses the sun's rays to produce energy, and once charged, you can use it at any time to benefit from the energy you need, to light a lamp, or to charge the device of your choice, for example. There are solar generators of all sizes, which can suit all your needs, and which you can offer when selling your property.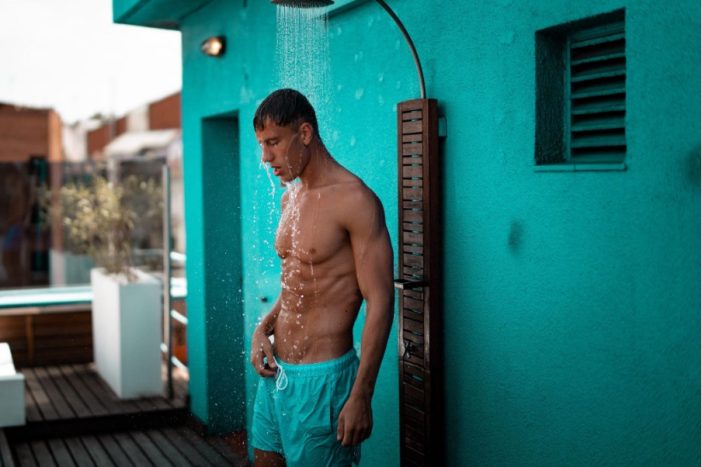 5. A solar-powered outdoor shower
Is your house located in a sunny region, near the sea? In this case, to rinse off after each sea bath, the presence of a solar shower in your garden can be an ideal installation, which will once again bring value to your home. The operation of this type of shower is simple, the water is heated by the sun, allowing you to enjoy hot showers outdoors, in all seasons. One of the most interesting solar equipment for your home, which could appeal to future buyers.